EV Charging Station Installation Abbotsford
Electric vehicles have gained considerable traction in recent years, so much so that they are less a dream of the future and more a reality of the present. Many major automobile producers have created, or are creating, electric vehicles, and as such, owning one is becoming more realistic and practical. Here at Red Ryno Energy, we have loved watching this revolution and are eager to do our part in making electric vehicle ownership much more feasible for everyone. For us, that means promoting EV charger installation in Abbotsford for private residences and commercial spaces.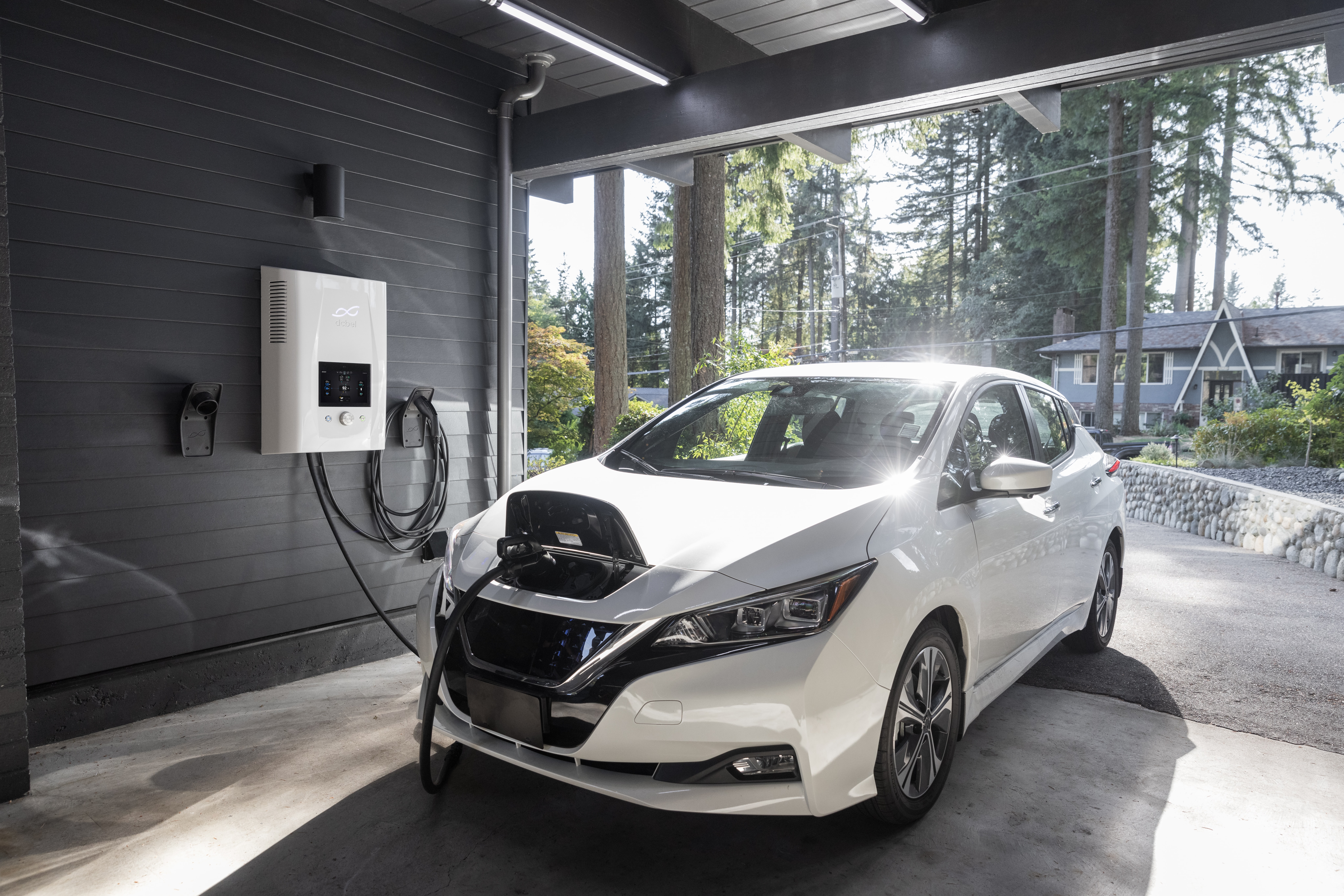 The Scoop on EV Charging Stations
In order for an electric vehicle to run, it needs to be charged – simple as that. Currently, there are three different types of chargers on the market: Level 1, Level 2, and Level 3.
Level 1 chargers provide 120 volts of power and plug into a standard 15a receptacle.
Level 2 chargers offer a bit more power at 240 volts and require a dryer or stove receptacle.
Level 3 chargers are "fast charging" stations, providing 480 volts of power. These chargers are not frequently found in Canada, yet, and are also not compatible with all-electric vehicles.
If you own an electric vehicle, you have probably considered installing your own electric car charger in Abbotsford. This makes perfect sense, as your vehicle spends more time at home than anywhere else and leaving the driveway with a full charge is likely critical for making the most of your commute.
Before installing a charger, however, you will need to check a few boxes. First, your municipality must approve your home for a charger. If approved, you will need a permit to get the work done. Along with this, you need to ensure that your home has adequate electrical service to support an EV charging station. In some cases, an electrical system upgrade may be required. Finally, installing an EV charger will likely require its own circuit breaker and space on your electrical panel. Lucky for you, the expert electricians at Red Ryno Energy are here to help you navigate the process from inception to installation.
Please fill out this form for Residential EV Charger Installation Inquiry
If you are a business owner, installing EV chargers is a rather simple way to increase the service you provide to clients, guests, and visitors while simultaneously increasing your property value and potentially setting you apart from your competitors. Similar to a residential installation, there are a handful of things to consider for your commercial installation of an electric car charger in Abbotsford as well.
Give the experts at Red Ryno a call. We will be happy to examine your property for the best install location to meet all electrical codes and regulations, connect the charger to your building's existing electrical system, and provide any ongoing maintenance and troubleshooting you may need.
Please fill out this form for Commercial EV Charger Installation Inquiry
Book EV Charger Installation Services
If Abbotsford EV charger installation is on your radar, why not count on the best electrician team around to handle the project for you? With decades of experience, the expert team at Red Ryno Energy is here for you and eager to play a part in the electric vehicle revolution. Give us a call with any questions or to schedule an installation today!